Boeing 757 3D Model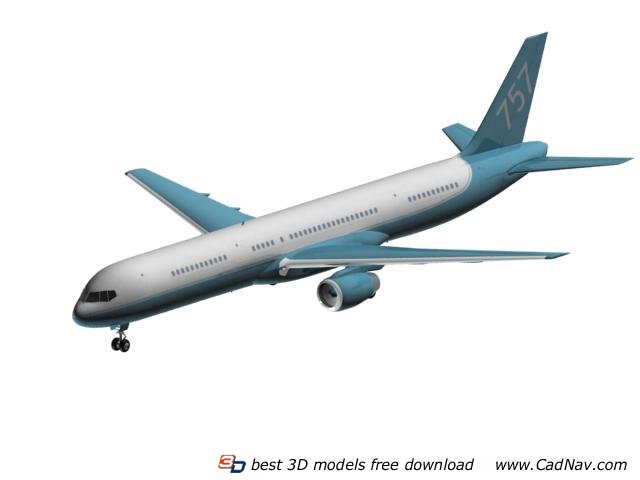 Boeing 757 Narrow-body Jet Airliner free 3d models require VRay rendering engine
This 3d modeling objects can be used for 3D Art design or 3D design and visualisation, Free for download
Available 3D Format: .max file
.tgaTextures included
Boeing 757 is a mid-size, narrow-body twin-engine jet airliner that was designed and built by Boeing Commercial Airplanes. It is the manufacturer's largest single-aisle passenger aircraft and was produced from 1981 to 2004. The twinjet has a two-crew member glass cockpit, turbofan engines, a conventional tail and, for reduced aerodynamic drag, a supercritical wing design. Intended to replace the smaller three-engine 727 on short and medium routes, the 757 can carry 200 to 289 passengers for a maximum of 3,150 to 4,100 nautical miles (5,830 to 7,600 km), depending on variant. The 757 was designed concurrently with a wide-body twinjet, the 767, and owing to shared features pilots can obtain a common type rating that allows them to operate both aircraft.