Stalker - Half-Life character 3D Model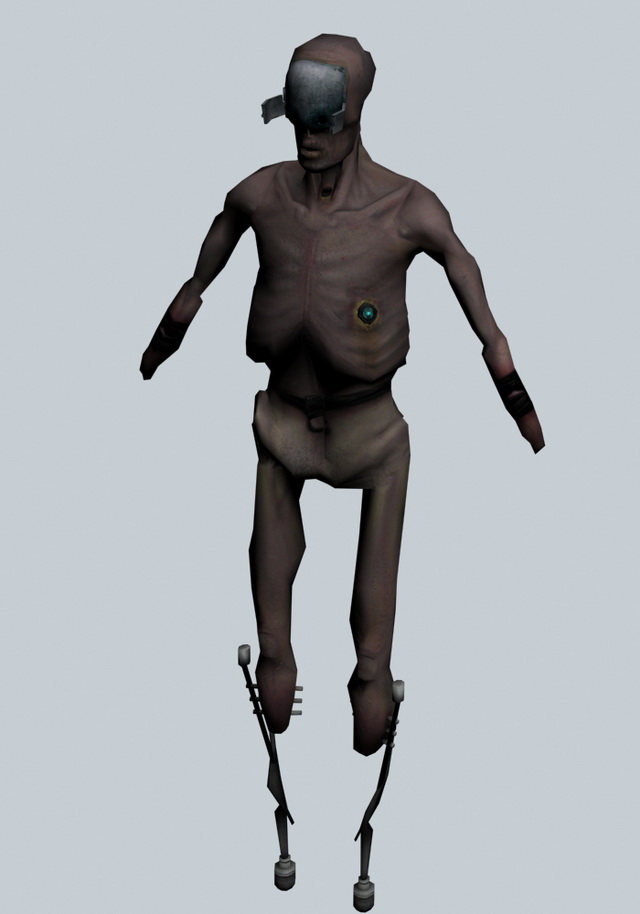 3D model of character in the Half-Life video game series, Stalkers are humans who have been drastically altered, both physically and mentally, through extreme, brutal Synth engineering by the Combine. They are servants, mindlessly operating machinery and guarding the core in the Citadel.
Available 3D file formats:
.max (3ds max) Scanline render
Texture type: tga
Free download this 3d-objects for 3D modeling software and use it for CG artwork, 3D visualization, illustration, games and any other field related to 3D design.