Decepticon Scorponok 3D Model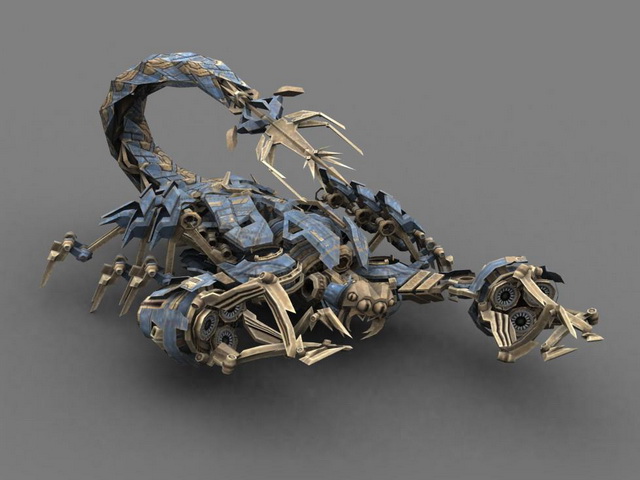 3D model of mechanized scorpion Scorponok in Transformers movie.
Scorponok appears in the live-action Transformers film directed by Michael Bay. His machine form is a mechanized scorpion and is the only Decepticon in the film that does not transform into a humanoid robot (though a toy of him has a robot mode), but is able to dive under sand or other soft landforms and burrow under the surface to attack.
Available 3D file formats:
.max (3ds max) Brazil render
Texture type: dds
Free download this 3d-object and put it into your scene, use it for computer graphics applications like CG works, 3D visualization, animation and 3D game, web and any other field related to 3D design.