Me 262 Schwalbe fighter aircraft 3D Model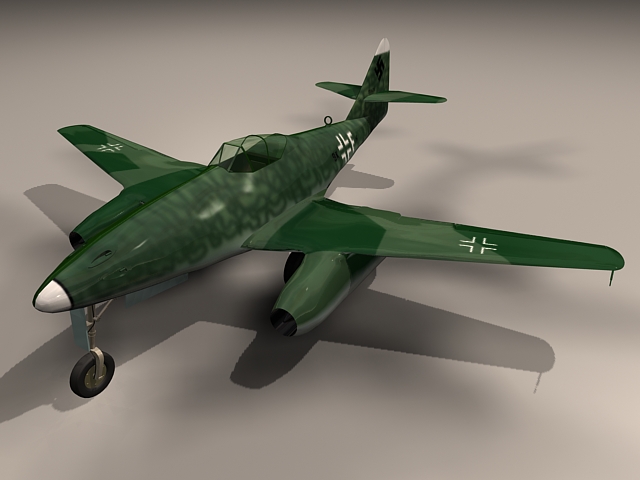 Messerschmitt Me 262 Swallow Nazi Germany fighter aircraft 3D model for 3d max, WWII aircraft with green camouflage patterns.
Available 3D file format:
.max (3ds Max2010) standard scanline renderer
Texture format: jpg
Messerschmitt Me 262 Schwalbe was the world's first operational jet-powered fighter aircraft, design by Nazi Germany during World War II, the Me 262 was used in a variety of roles, including light bomber, reconnaissance, and even experimental night fighter versions.
Free download this 3d object and put it into your scene, use it for 3d visualization project, virtual museum, animation and 3D game scenes, movie FX, simulations and any 3D application.