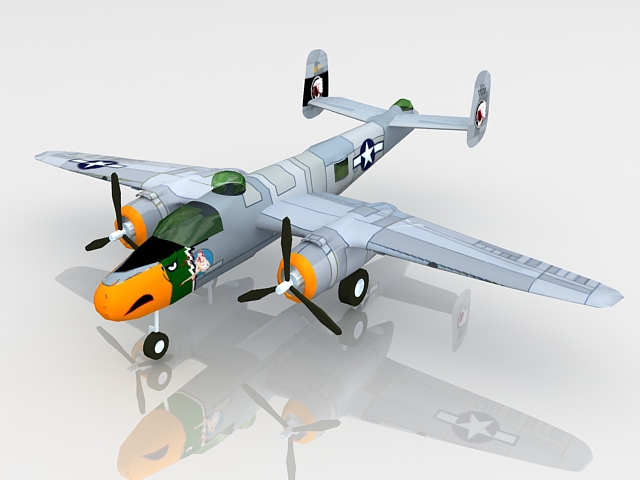 B-25 Mitchell medium bomber 3D model for 3d max, military bomber aircraft used by Allied air forces during World War II.
Available 3D file format:
.3ds (3D Studio)
Texture format: jpg
North American B-25 Mitchell was an American twin-engined, medium bomber manufactured by North American Aviation. Used by many Allied air forces, the B-25 served in every theater of World War II and after the war ended many remained in service, operating across four decades.
Free download this 3d object and put it into your scene, use it for 3d visualization project, virtual museum, 3d games, movie special effects, simulations and other virtual worlds.