BMW 502 cabriolet 3D Model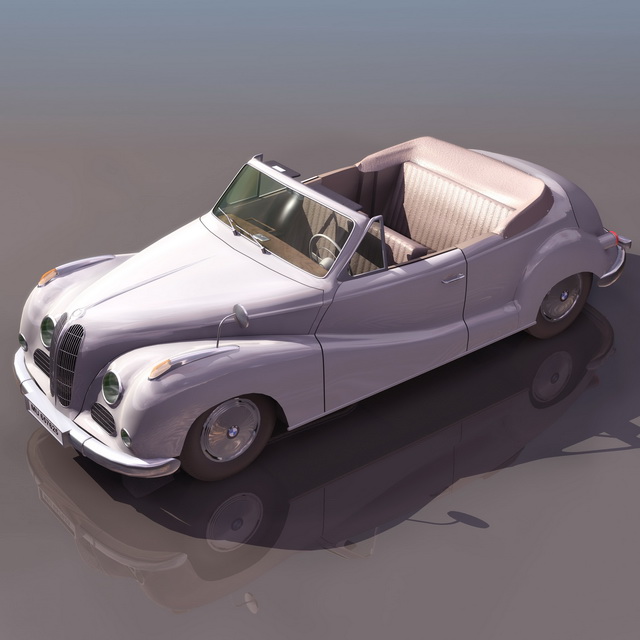 BMW 502 cabriolet free 3d models available in 3ds, jpg textures included. This 3d objects can be used for car toy design, industrial moulding design, movies, cartoon, animation and 3D game scenes

BMW 502 was acclaimed as Germany's first post-war V8 powered car, but its high price of DM17,800 led to low sales; only 190 were sold in its first year of production. 502 was more luxuriously appointed and, with its light V8 engine producing 100 horsepower (75 kW) with a single two-barrel Solex carburettor,was much faster.