Alfa Romeo Spider 2-door roadster 3D Model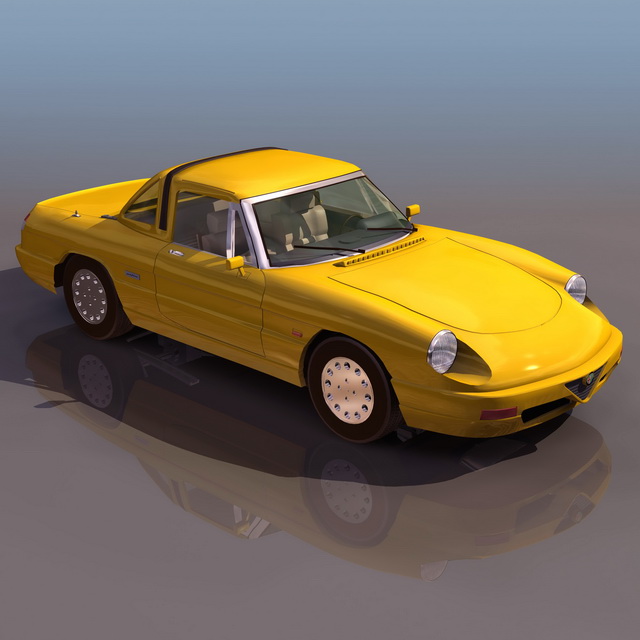 Alfa Romeo Spider 2-door roadster free 3d models available in 3ds, jpg textures included. This 3d objects can be used for car toy design, industrial moulding design, movies, cartoon, animation and 3D game scenes

Alfa Romeo Spider is a roadster produced by the Italian manufacturer Alfa Romeo from 1966 to 1993 (190 Spiders were badged as 1994 Commemorative Editions for the North American market). Widely regarded as a design classic, it remained in production for almost three decades with only minor aesthetic and mechanical changes. The three first series were assembled by Pininfarina in Grugliasco and the fourth series in San Giorgio Canavese.