Peugeot 407 3D Model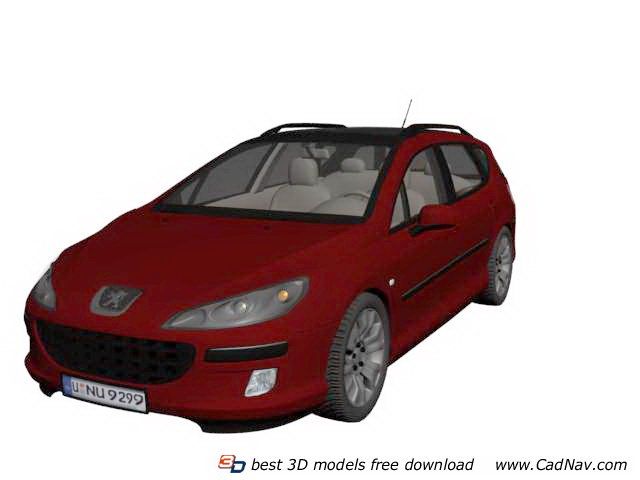 Peugeot 407 free 3d models require VRay rendering engine
This 3d modeling objects can be used for 3D Art design or 3D design and visualisation, Free for download
Available 3D Format: .max file
.jpg Textures included
Peugeot 407 is a large family car produced by the French automaker Peugeot from 2004 to 2010. It is available in saloon, coupé and estate variants, with both diesel and petrol engines. The petrol engines range from 1.8 to 3.0-litres displacement, whereas the diesels range from 1.6 to 3.0-litre engines.