Girl Character Rig 3D Model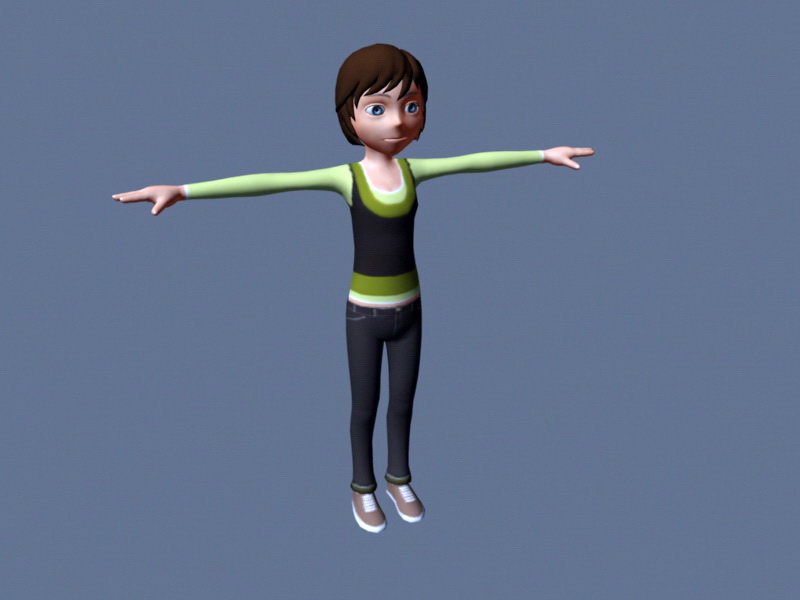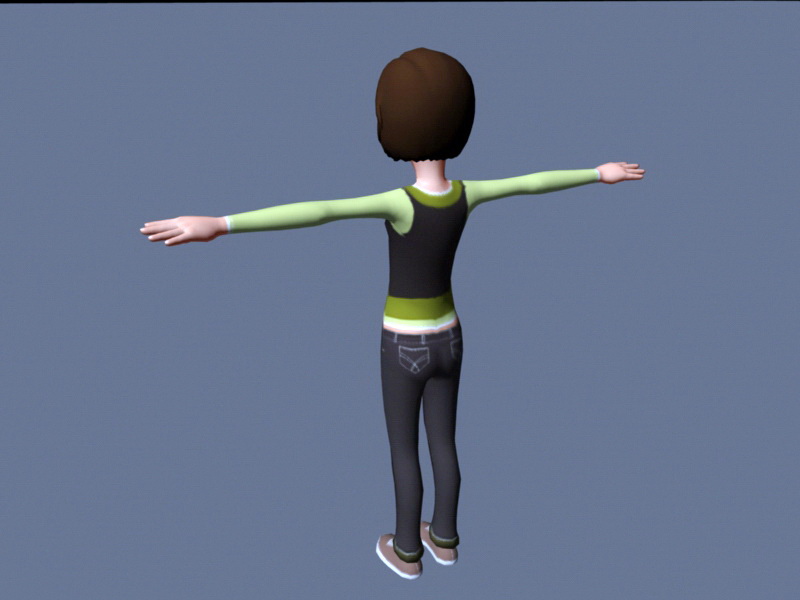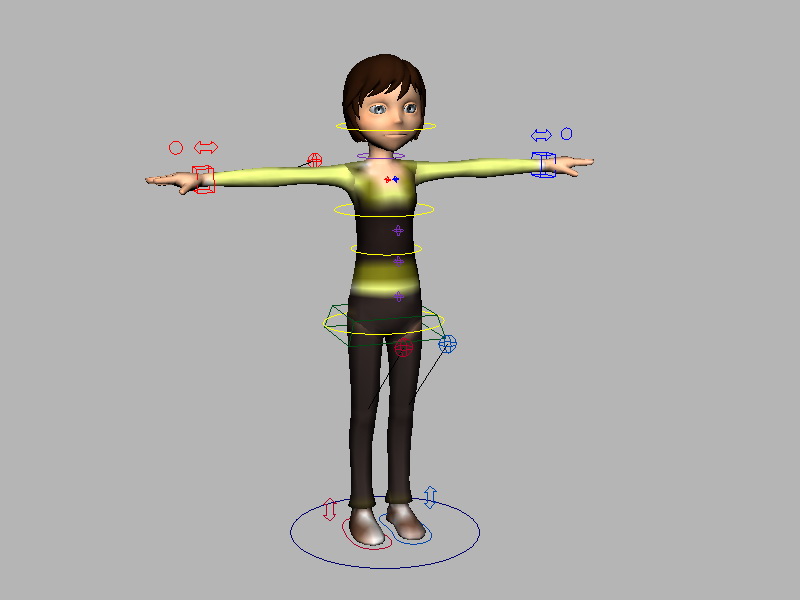 3D model of Andy with IK/FK rig.
for best results please use the smooth attribute before rendering, set resolution of viewport textures to fast (window->settings/preferences->preferences->display), use referencing (file->create reference), character sets (included), and do not show joints in the viewport (show->joints)*
Dynamic parenting and IK/FK snapping accessible from Rt. Click menus, character customizations on the world node
added curves connected to the Pole vectors to help indicate which arm/leg they affect

Animatable Pivots on feet, root, and neck accessable from Rt. Click Menus

Maya 8.5 compatibility - enables Rt. Click menus
Squash and Stretch "Adjust" attributes on hips and shoulder controls
Cup attribute added to fingers
IK Mid control enabled on the spine
Available 3d model format:
.ma (Autodesk Maya)
Texture format: jpg
Free download this 3d objects and put it into your scene, it has been used in 3d visualization project, computer animation training and learning, visual effects, animating, 3d rendering or other field related to 3d design.