Blue Squirrel Rig 3D Model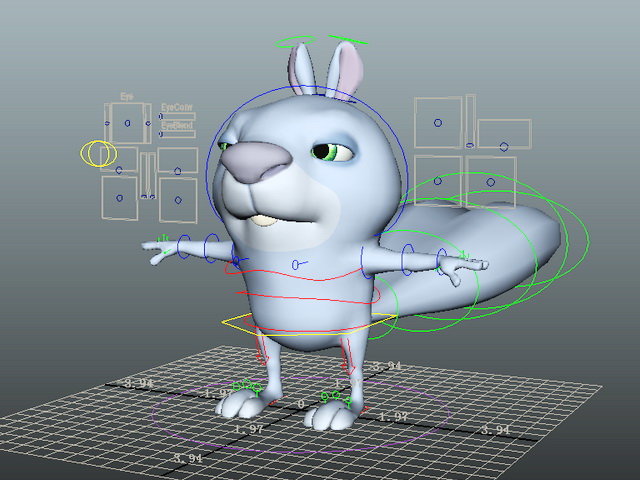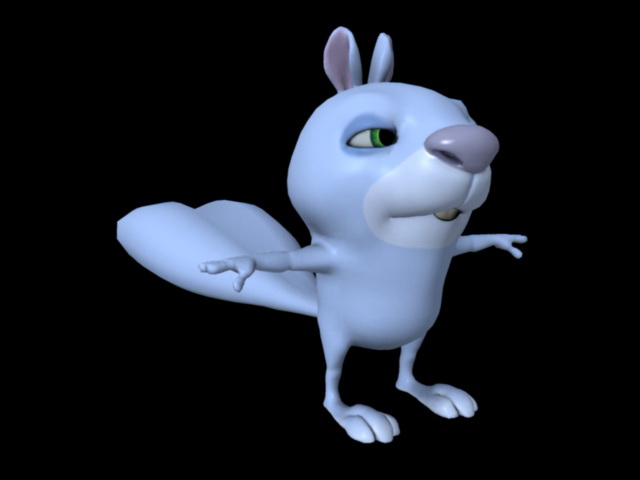 3D model of blue cartoon squirrel rigged.
Features:
* Body Rigged with The Setup Machine 2
o Stetchy IK Spine
o FK/IK Switchable Arms and Legs
o Limb mirroring
o Auto/Manual Stretch limbs
o Character Sets Set up for proper keying
o Tail/Ear Controls
o Finger/Toe FK/IK
o LowRes Proxy Geometryy mode for faster playback
o Character scaleable via master control
* Hideable tail via "COG"
* Face Camera
* Facial rig .
Available 3d model format:
.ma (Autodesk Maya)
Texture format: jpg
Free download this 3d objects and put it into your scene, use it for 3d visualization project, computer animation study and learning, 3d rendering or other field related to 3d design.