U.S. Navy F4U Corsair fighter aircraft 3D Model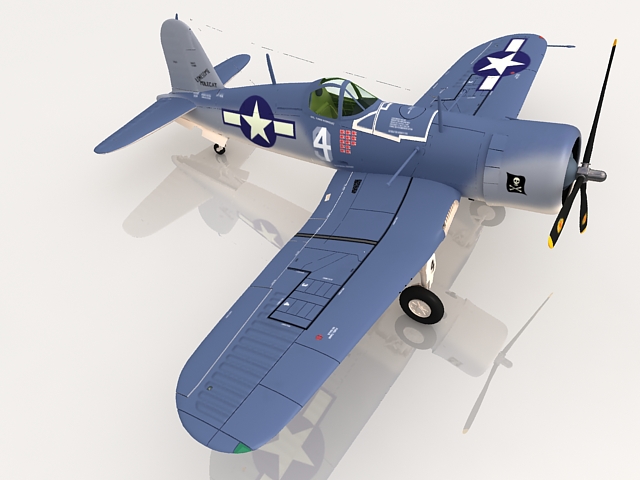 Vought F4U Corsair fighter aircraft 3D model for 3d max, low-wing carrier-capable fighter aircraft used in United States Navy.
Available 3D file format:
.max (3ds Max2010) standard scanline renderer
Texture format: jpg
The Chance Vought F4U Corsair was an American fighter aircraft that saw service primarily in World War II and the Korean War.
Free download this 3d object and put it into your scene, use it for 3d visualization project, virtual military museum, computer simulations, rendering of virtual environment, movie special effects, games and other 3D application.