RAF Jaguar Attack aircraft 3D Model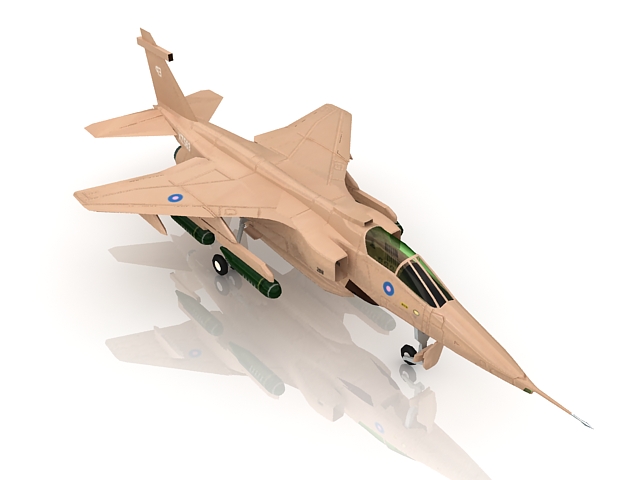 SEPECAT Jaguar attack aircraft 3D model for 3d max, British Aircraft Corporation aircraft, high wing twin-engine monoplane.
Available 3D file format:
.max (3ds Max2010) standard scanline renderer
Texture format: jpg
SEPECAT Jaguar is an Anglo-French jet attack aircraft, originally used by the British Royal Air Force in the close air support and nuclear strike role.
Free download this 3d object and put it into your scene, use it for 3d visualization project, virtual military museum, computer simulations, movie FX, 3d games and any other field related to 3D design.