Canadair CL-215 firefighting amphibious aircraft 3D Model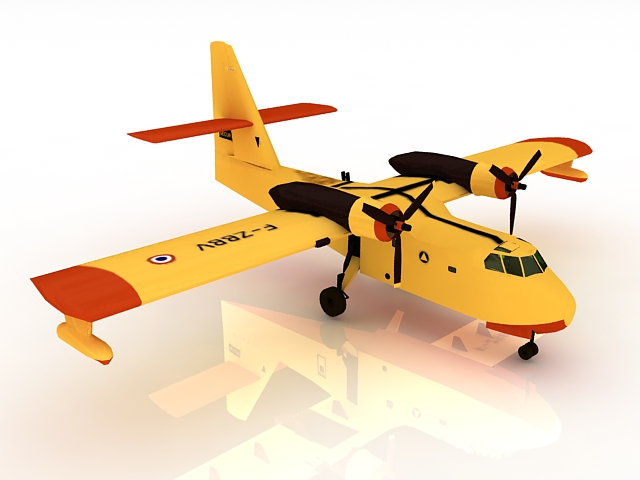 Canadair CL-215 Scooper firefighting flying boat 3D model for 3ds, twin-engined tractor amphibious aircraft, amphibian flying boat.
Available 3D file format:
.3ds (3D Studio)
Texture format: jpg
Canadair CL-215 (Scooper) was the first model in a series of firefighting flying boat amphibious aircraft built by Canadair and later Bombardier. The CL-215 is a twin-engine, high-wing aircraft designed to operate well at low speeds and in gust-loading circumstances, as are found over forest fires. It is also able to land and take off from short, unpaved airstrips.
Free download this 3d object and put it into your scene, use it for 3d visualization project, computer simulations, rendering of virtual environment, movie special effects and any 3D application.