Navy PBY Catalina flying boat 3D Model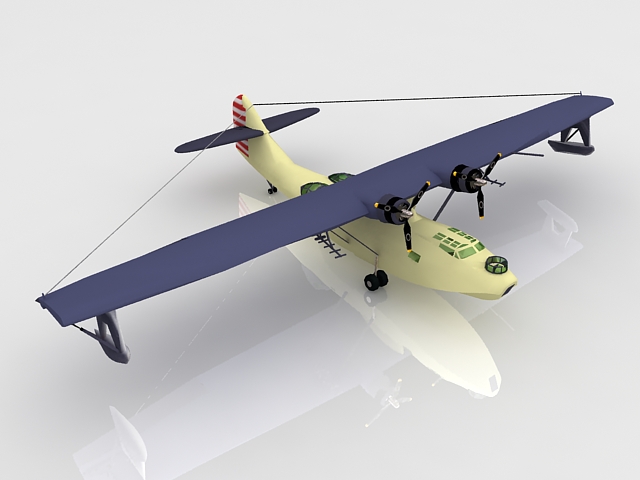 Consolidated PBY Catalina flying boat 3D model for 3ds, maritime patrol and search-and-rescue seaplane, United States patrol aircraft, Twin-engined tractor aircraft.
Available 3D file format:
.3ds (3D Studio)
Texture format: tga
Consolidated PBY Catalina was United States navy flying boat, and later an amphibious aircraft of the 1930s and 1940s produced by Consolidated Aircraft. It was one of the most widely used seaplanes of World War II.
Free download this 3d object and put it into your scene, use it for 3d visualization project, computer simulations, game development, rendering of virtual environment, movie FX and other virtual worlds.