Gee Bee aircraft 3D Model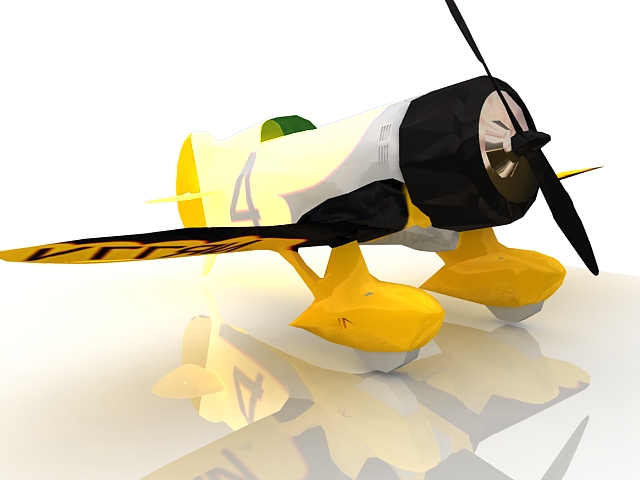 Gee Bee Model R racing aircraft 3D model for 3ds, low poly 3d model of small plane.
Available 3D file format:
.3ds (3D Studio)
Texture format: tga
The Gee Bee Model R Super Sportster was a special purpose racing aircraft made by Granville Brothers Aircraft of Springfield, Massachusetts.
Free download this 3d object and put it into your scene, use it for 3d visualization project, computer simulations, rendering of virtual environment, and any 3D application.