Dragon rapide aircraft 3D Model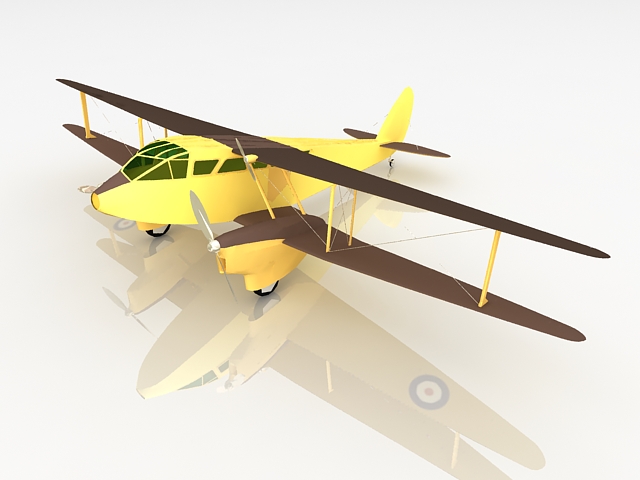 DH.89 dragon rapide aircraft 3D model for 3ds, yellow short-haul biplane airliner.
Available 3D file format:
.3ds (3D Studio)
Texture format: jpg
The de Havilland DH.89 Dragon Rapide was a 1930s British short-haul biplane airliner for 6 - 8 passengers. It proved an economical and durable craft, despite its relatively primitive plywood construction.
Free download this 3d object and put it into your scene, use it for 3d visualization project, virtual museum, rendering of virtual environment, computer simulation, games, movie FX and any 3D application.