M2A2 Bradley Fighting Vehicle 3D Model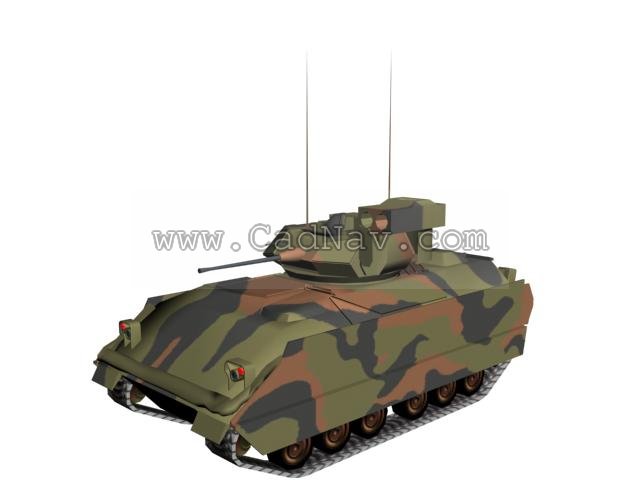 M2A2 Bradley Fighting Vehicle 3d model free download,inside 3ds file and 3ds max file

M2 Bradley, or Bradley IFV, is an American infantry fighting vehicle manufactured by BAE Systems Land and Armaments, formerly United Defense as part of the Bradley Fighting Vehicle family.
As with other infantry fighting vehicles, the Bradley is designed to transport infantry with armor protection while providing covering fire to suppress enemy troops and armored vehicles. The M2 can hold a crew of three: a commander, a gunner and a driver; as well as six fully equipped soldiers.