US Navy motor torpedo boat 3D Model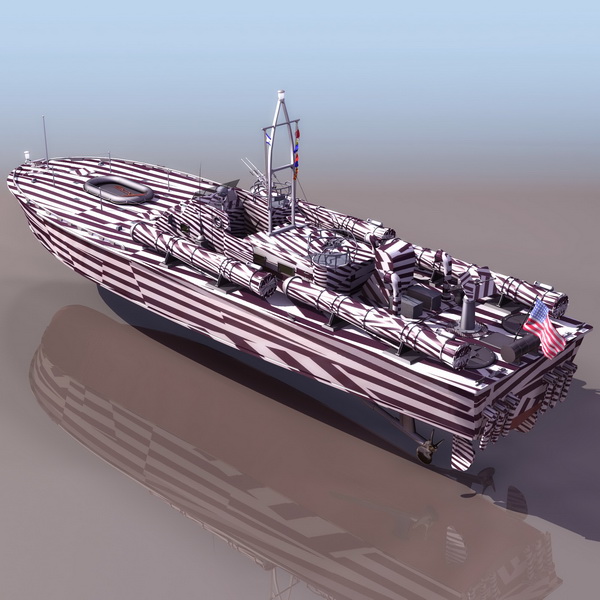 The US Navy motor torpedo boat PT-109 3D-model available in 3DS, textures contains jpg pictures, highly detailed 3d warship model of military vessel, it can be used for virtual military museum and 3d simulation system, rendering of complex 3D scene, 3D animation, film special effects and so on.
Available 3D object format:
.3DS (3D Studio)
PT-109 was a PT boat (Patrol Torpedo boat) last commanded by Lieutenant, junior grade (LTJG) John F. Kennedy in the Pacific Theater during World War II.
You can free download this 3d-objects for 3D modeling software and use it for your 3D visualisation works, 3D interactive design, simulation and rendering.