Canadair CL-215 firefighting amphibious aircraft 3D Model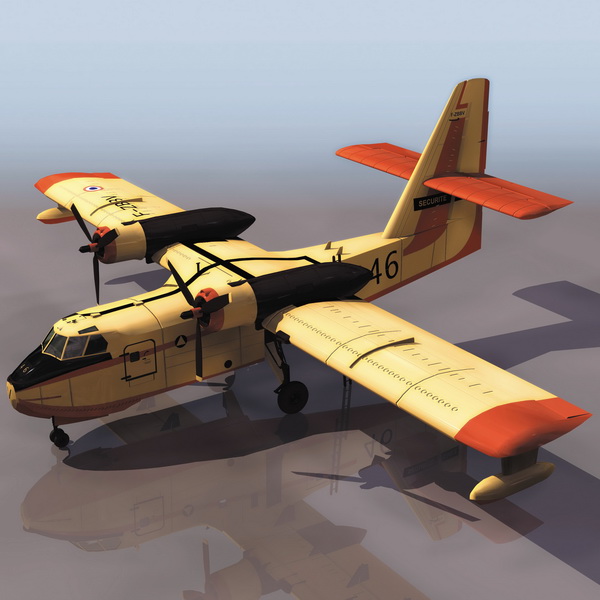 The Canadair CL-215 firefighting flying boat amphibious aircraft free 3D-model available in 3DS, textures contains jpg pictures, low polygon 3d airplane model of flying boat, it can be used in create screen presentations, 3D animation simulation, pattern design, computer flight simulator.
Available 3D object format:
.3DS (3D Studio)
Canadair CL-215 (Scooper) was the first model in a series of firefighting flying boat amphibious aircraft built by Canadair and later Bombardier. The CL-215 is a twin-engine, high-wing aircraft designed to operate well at low speeds and in gust-loading circumstances, as are found over forest fires.
You can free download this 3d-objects for 3D modeling software and use it for your 3D visualisation works, 3D interactive design, simulation and rendering.