USS Argonaut V-boat submarine 3D Model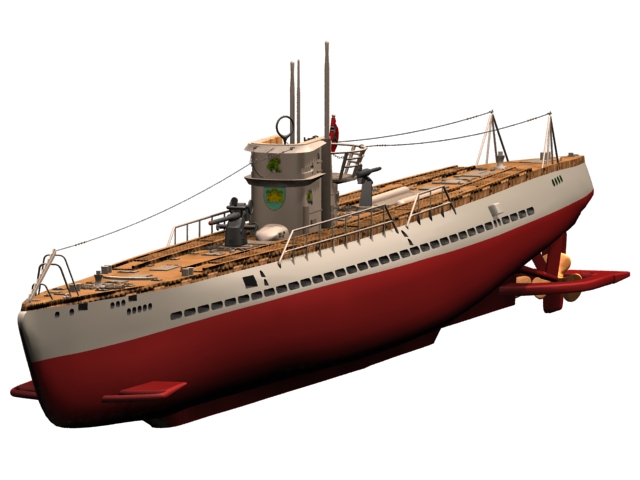 Highly detailed USS Argonaut V-4 V-boat submarine free 3D-model available in 3ds max, jpg textures included. Very realistic 3d submarine model of military watercraft, it can use for a virtual military museum or building a model ship, 3D animation simulation system, computer games and other emulation environments.
Available format:
.MAX (3DS Max)
V-boats were a group of nine United States Navy submarines built between World War I and World War II from 1919–1934. Originally called USS V-1 through V-9 (SS-163 through SS-171), in 1931 the nine submarines were renamed Barracuda, Bass, Bonita, Argonaut, Narwhal, Nautilus, Dolphin, Cachalot, and Cuttlefish, respectively.
V-4 was the first of the second generation of V-boats commissioned in the late 1920s, which remain the largest non-nuclear submarines ever built by the U.S. These submarines were exempt by special agreement from the armament and tonnage limitations of the Washington Treaty.
You can free download this 3d-objects for 3D modeling software and use it for your 3D visualisation works, 3D interactive design, simulation and rendering.