SA-9 Gaskin Vehicle-mounted SAM system 3D Model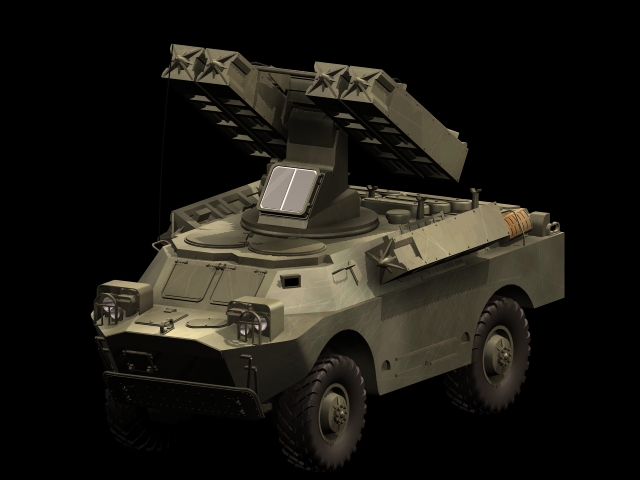 Highly detailed 9K31 Strela-1 surface-to-air missile system free 3D-model available in 3ds max, jpg textures included. Very realistic 3d military model of armoured fighting vehicle, it can apply to visual vehicle simulation system, 3D animation simulation or computer games.
Available format:
.MAX (3DS Max)
9K31 Strela-1 is a highly mobile, short-range, low altitude infra-red guided surface-to-air missile system. Originally developed by the Soviet Union under the GRAU designation 9K31, it is commonly known by its NATO reporting name, SA-9 "Gaskin". The system consists of a BRDM-2 amphibious vehicle, mounting two pairs of ready-to-fire 9M31 missiles.
You can free download this 3d-objects for 3D modeling software and use it for your 3D visualisation works, 3D interactive design, simulation and rendering.