Mediterranean moray 3D Model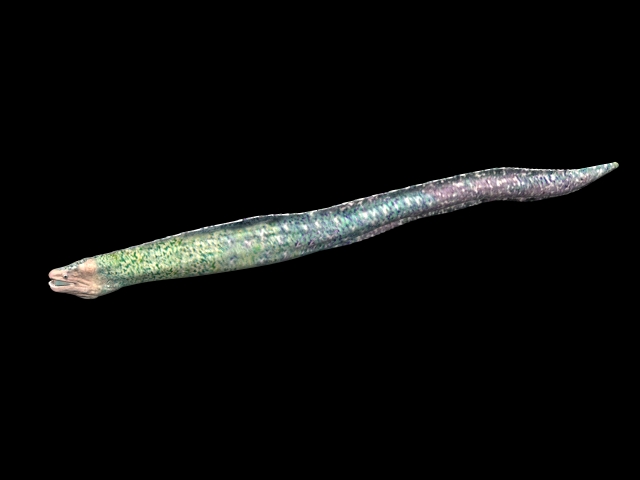 Highly detailed Mediterranean moray Roman eel free 3d-model available in 3dsmax, jpg textures included. Very realistic aquatic animal 3d characters, it can be use for animation presentation, games, simulation and emulation environments, virtual reality and so on.
Available format:
.MAX (3DS Max)
Mediterranean moray also called Roman eel or Muraena helena, is a fish of the moray eel family. It has a long eel-like body and is found in the eastern Atlantic Ocean and Mediterranean Sea. Its bite can be dangerous to humans.
You can free download this 3d-objects for 3D modeling application and use it for your 3D visualisation works, 3D interactive design, animal simulation, rendering and compositing.
It can also apply to design of simulation toy animal, making an animal specimen, rendering of 3D large-scale scene, pattern design and more.