German boxer dog 3D Model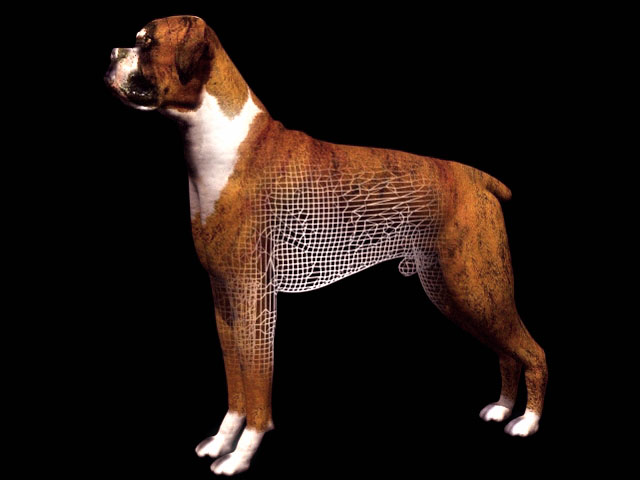 Highly detailed German boxer dog free 3d-model available in 3dsmax, jpg textures included. Very realistic mammal animal 3d characters, it can be use for animation presentation, games, simulation and emulation environments, virtual reality and so on.
Available format:
.MAX (3DS Max)
You can free download this 3d-objects for 3D modeling application and use it for your 3D visualisation works, 3D interactive design, animal simulation, rendering and compositing.
It can also apply to design of simulation toy animal, making an animal specimen, rendering of 3D large-scale scene, pattern design and more.

The Boxer is a breed of stocky, medium-sized, short-haired dogs developed in Germany. Their coat is smooth and tight-fitting; colors are fawn or brindled, with or without white markings, which may cover the entire body. Boxers are brachycephalic (they have broad, short skulls), and have a square muzzle, mandibular prognathism (an underbite), very strong jaws, and a powerful bite ideal for hanging on to large prey. The Boxer was bred from the Old English Bulldog and the now extinct Bullenbeisser, and is part of the Molosser group.