Blue whale 3D Model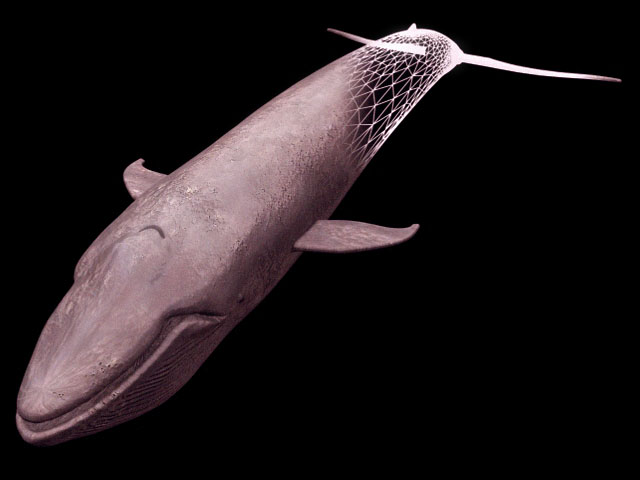 Highly detailed blue whale free 3d-model available in 3dsmax, jpg textures included. Very realistic aquatic animal 3d characters, it can be use for animation presentation, games, simulation and emulation environments, virtual reality and so on.
Available format:
.MAX (3DS Max)
You can free download this 3d-objects for 3D modeling application and use it for your 3D visualisation works, 3D interactive design, animal simulation, rendering and compositing.
It can also apply to design of simulation toy animal, making an animal specimen, rendering of 3D large-scale scene, pattern design and more.

blue whale (Balaenoptera musculus) is a marine mammal belonging to the baleen whales (Mysticeti). At 30 metres (98 ft) in length and 170 tonnes (190 short tons) or more in weight, it is the largest known animal ever to have existed.