Ferrari F430 3D Model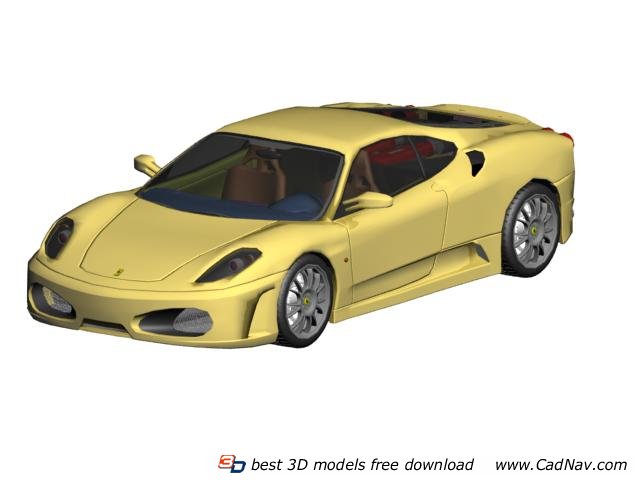 Ferrari F430 free 3d models require VRay rendering engine
This 3d modeling objects can be used for 3D Art design or 3D design and visualisation, Free for download
Available 3D Format: .max file
.jpg Textures included
Ferrari F430 is a sports car that was produced by the Italian automaker Ferrari from 2004 to 2009, as a successor to the 360. It debuted at the 2004 Paris Motor Show. Its replacement, the Ferrari 458 Italia, was unveiled on 28 July 2009.