Mercedes-Benz GL-Class 3D Model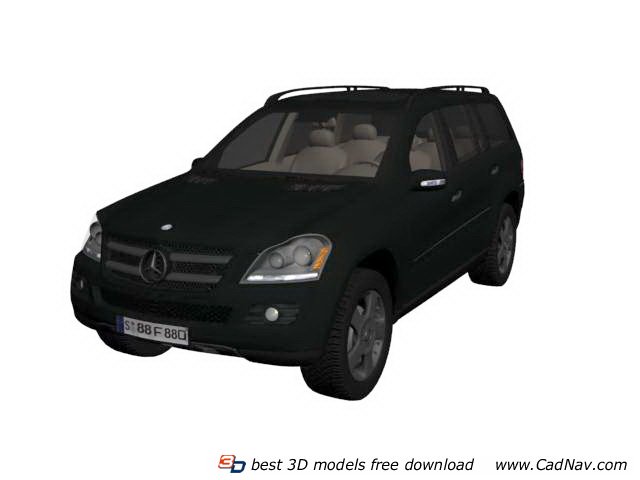 Mercedes-Benz GL-Class free 3d models require VRay rendering engine
This 3d modeling objects can be used for 3D Art design or 3D design and visualisation, Free for download
Available 3D Format: .max file
.jpg Textures included
Mercedes-Benz GL-Class is a full-size luxury crossover SUV built by the German carmaker Mercedes-Benz since 2006. A three-row, 7-passenger vehicle, it slots above the Mercedes-Benz M-Class in the lineup and shares the same unibody architecture. The vast majority of GL-Class vehicles are assembled at Mercedes-Benz US International, Inc, in Tuscaloosa County, Alabama except for a small number of early production 2007 model vehicles which were manufactured in Germany.