F18 fighter jet 3D Model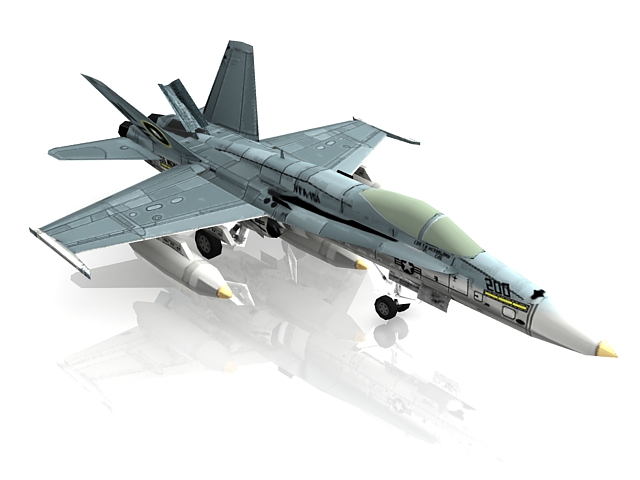 F/A-18 Hornet fighter 3D model for 3d max, US army multirole combat jet, fighter and attack aircraft.
Available 3D file format:
.max (3ds Max2010) standard scanline renderer
Texture format: png
McDonnell Douglas F/A-18 Hornet is a twin-engine supersonic, all-weather carrier-capable multirole combat jet, designed as both a fighter and attack aircraft use by the United States Navy and Marine Corps.
Free download this 3d object and put it into your scene, use it for 3d visualization project, 3d game development, rendering of virtual environment, movie FX and any 3D application.