Bf 110 heavy fighter 3D Model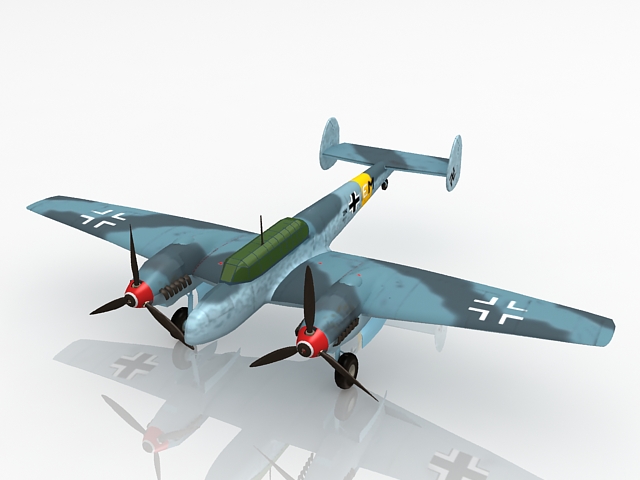 Messerschmitt Bf 110 twin-engine heavy fighter 3D model for 3ds, Nazi Germany military aircraft during World War II.
Available 3D file format:
.3ds (3D Studio)
Texture format: jpg
Messerschmitt Bf 110 was a twin-engine heavy fighter and fighter-bomber developed in Nazi Germany in the 1930s and used by the Luftwaffe and others during World War II.
Free download this 3d object and put it into your scene, use it for 3d visualization project, virtual museum, game development, rendering of virtual environment, movie FX, computer simulation and other virtual worlds.