Lockheed P-38 Lightning 3D Model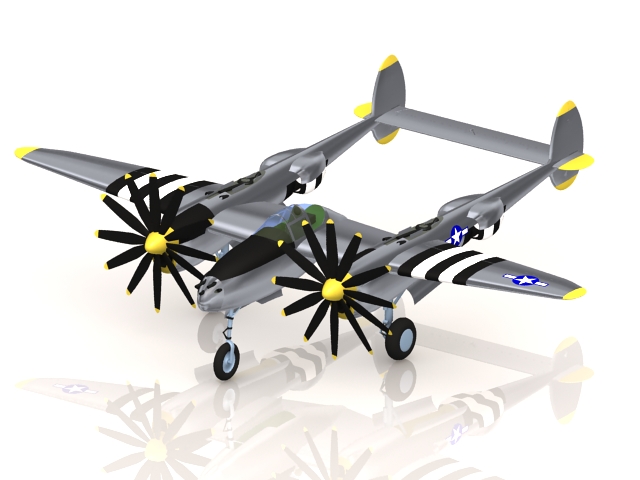 Animated 3D model of Lockheed P-38 Lightning fighter aircraft, animation 240 frames.
Available 3D file format:
.max (3ds Max2010) standard scanline renderer
Texture format: gif
Lockheed P-38 Lightning is a World War II American fighter aircraft. Developed to a United States Army Air Corps requirement, the P-38 had distinctive twin booms and a single, central nacelle containing the cockpit and armament.
Free download this 3d object and put it into your scene, use it for 3d visualization project, rendering of virtual environment, three-dimensional simulation, movie FX, computer games and any 3D application.