Mil Mi-2 armored helicopter 3D Model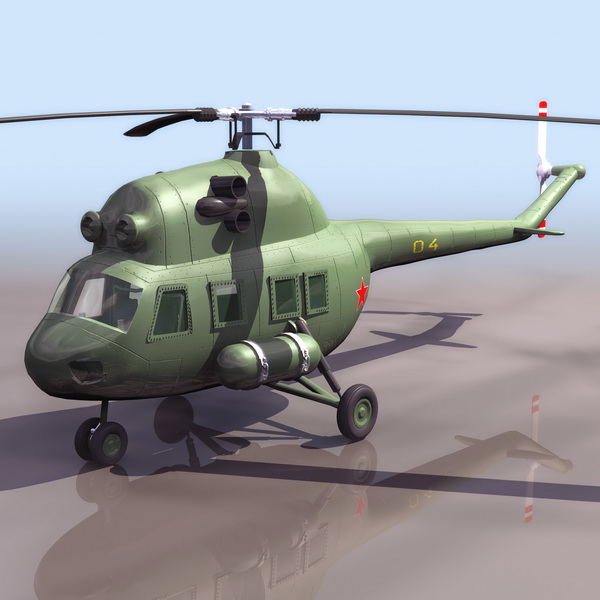 The Mil Mi-2 lightly armored helicopter free 3D-model available in 3DS, no textures included, low polygon 3d helicopter model of military aircraft, it can be used for flight simulator design and 3D simulation system, computer animation, games, 3d modeling design, and virtual environments.
Available 3D object format:
.3DS (3D Studio)
Mil Mi-2, NATO reporting name Hoplite, it is a small, lightly armored turbine-powered transport helicopter that could also provide close air support when armed with 57 mm rockets and a 23 mm cannon.
You can free download this 3d-objects for 3D modeling software and use it for your 3D visualisation works, 3D interactive design, simulation and rendering.