Ford Trimotor transport aircraft 3D Model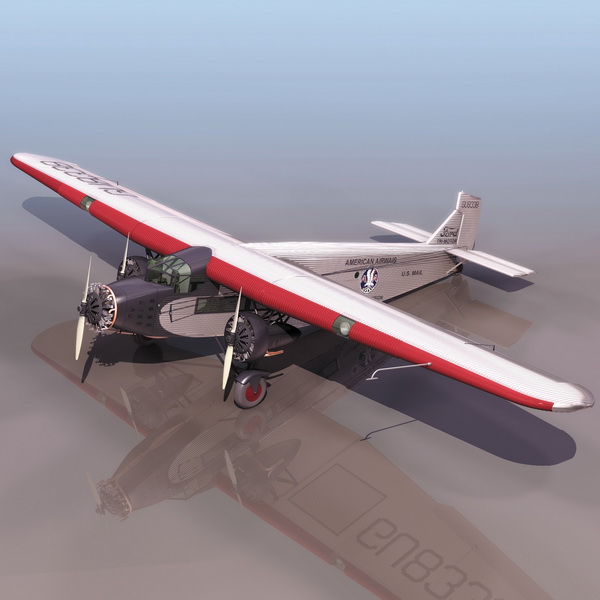 The Ford 5-AT Trimotor transport aircraft free 3D-model available in 3DS, textures contains jpg pictures, low polygon 3d airplane model of passenger aircraft, it can be used in create screen presentations, film industry CGI, computer animation, 3D modeling design, computer flight simulator and so on.
Available 3D object format:
.3DS (3D Studio)
Ford Trimotor was an American three-engined transport aircraft that was first produced in 1925 by the companies of Henry Ford and that continued to be produced until June 7, 1933.
You can free download this 3d-objects for 3D modeling software and use it for your 3D visualisation works, 3D interactive design, simulation and rendering.