Santa Maria ocean-going ship 3D Model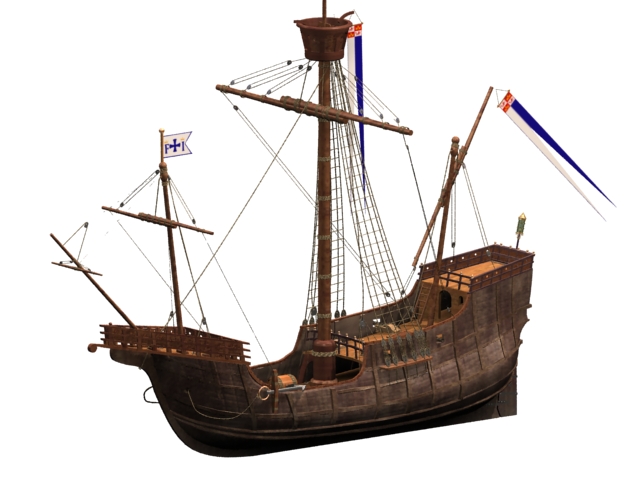 Highly detailed Santa Maria carrack ocean-going ship free 3D-model available in 3ds max, jpg textures included. Very realistic 3d watercraft model of sailing ship, it can apply to virtual ship museum, visual ship simulation system, 3D animation simulation or computer games.
Available format:
.MAX (3DS Max)
La Santa Maria, was the largest of the three ships used by Christopher Columbus in his first voyage. It was a three- or four-masted sailing ship developed in the 15th century by the Portuguese for use in the Atlantic Ocean and became widely used by Europe's maritime powers.
Carracks were ocean-going ships: large enough to be stable in heavy seas, and roomy enough to carry provisions for long voyages. They were the ships in which the Portuguese and the Spanish explored the world in the 15th and 16th centuries. In Portuguese this type was called a nau, while in Spanish it is called a carraca or nao. In French it was called a caraque or nef.
You can free download this 3d-objects for 3D modeling software and use it for your 3D visualisation works, 3D interactive design, simulation and rendering.