Airbus A380 3D Model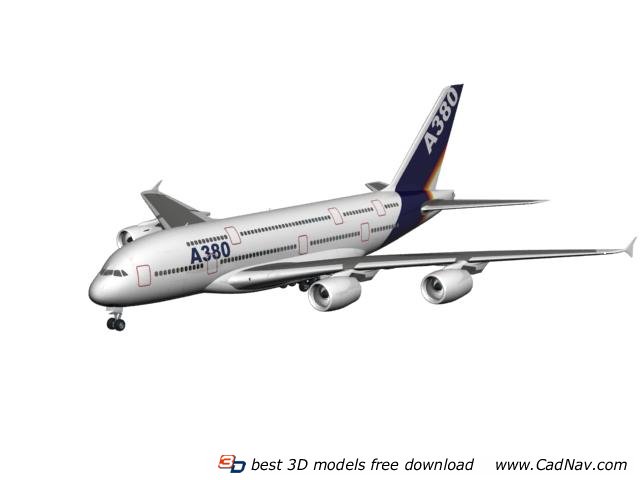 Airbus A380 Wide-body Double-deck Jet Airliner free 3d models require VRay rendering engine
This 3d modeling objects can be used for 3D Art design or 3D design and visualisation, Free for download
Available 3D Format: .max file
.jpg and .tga Textures included
Airbus A380 is a double-deck, wide-body, four-engine jet airliner. It is the world's largest passenger airliner; many airports have upgraded their facilities to accommodate it because of its size. Initially named Airbus A3XX, Airbus designed the aircraft to challenge Boeing's monopoly in the large-aircraft market; the A380 made its first flight on 27 April 2005 and began commercial service in October 2007 with Singapore Airlines.