Beechcraft Bonanza airplane 3D Model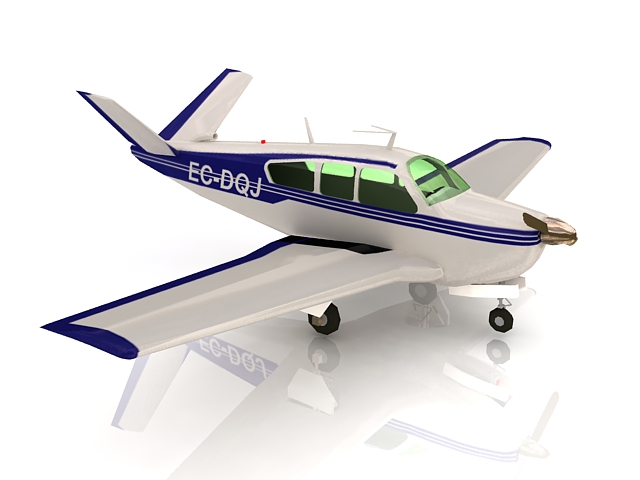 Beechcraft Bonanza civil utility aircraft 3D model for 3ds, single-engine low-wing aircraft, United States civil utility aircraft.
Available 3D file format:
.3ds (3D Studio)
Texture format: tif
Beechcraft Bonanza is an American general aviation aircraft introduced in 1947 by Beech Aircraft Corporation of Wichita, Kansas. The six-seater, single-engine aircraft is still being produced by Beechcraft and has been in continuous production longer than any other airplane in history.
Free download this 3d object and put it into your scene, use it for 3d visualization project, computer simulations, rendering of virtual environment, and any other field related to 3D design.