Barbary sheep 3D Model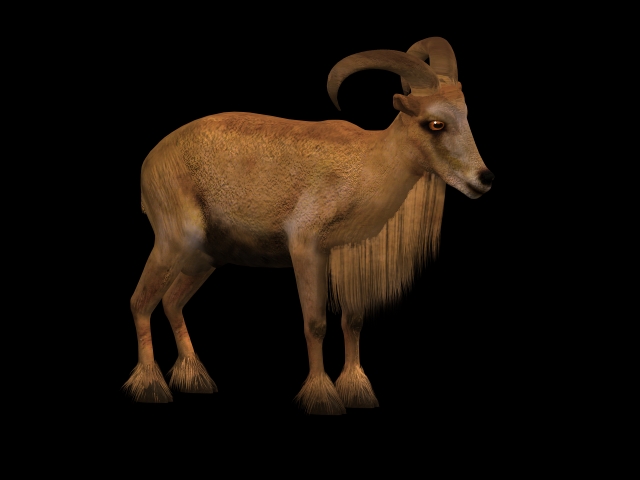 Highly detailed Barbary sheep free 3d-model available in 3dsmax, jpg textures included. Very realistic wild animal 3d characters, it can be use for animation presentation, games, simulation and emulation environments, virtual reality and so on.
Available format:
.MAX (3DS Max)You can free download this 3d-objects for 3D modeling application and use it for your 3D visualisation works, 3D interactive design, animal simulation, rendering and compositing.
It can also apply to design of simulation toy animal, making an animal specimen, rendering of 3D large-scale scene, pattern design and more.

Barbary sheep is a species of caprid (goat-antelope) native to rocky mountains in North Africa. Six subspecies have been described. Although it is rare in its native North Africa, it has been introduced to North America, southern Europe, and elsewhere. It is also known as aoudad, waddan, arui, and arruis.